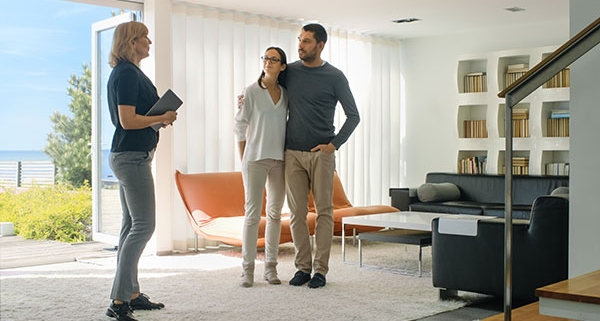 When selling your home, you want to maximise the sale price and prevent it from sitting on the market for a long time. One way to make a home more attractive is by hiring a carpet cleaning Brisbane company.
If you don't have the time or money to add a bedroom, renovate bathrooms and kitchen, or replace old flooring, professional carpet cleaning may be a great way to improve the value of your property.
Dirty, worn looking or smelly carpets can put off potential buyers. Some odours such as those caused by dampness, smoking or pets can be particularly offensive.
Replacing carpets though is not necessarily the best option. You are not maximising your home sale if you are going to spend a fortune replacing the carpets in the property. It also requires a lot of time, which you might not have if you want to sell your house as soon as possible.
When You Need Carpet Cleaning
You can easily tell when you need to clean your carpet. If it has visible stains or a strange smell, then you need to have it cleaned before showing your home to potential buyers. Rental properties also can suffer from more wear and tear requiring the services of professional carpet cleaners.
It's also not uncommon for homeowners to be unaware of the appearance of their carpet if they have lived with it for a long time. While potential buyers can quickly identify and odours and carpet stains you may not have noticed.
Benefits of Carpet Cleaning
Even a well-maintained home will look dirty if the carpets have been neglected. Aside from making your home look and feel good as new, here are the other benefits of carpet cleaning:
Looks like new. Professional carpet cleaners can make your carpets look like new. There's no need to replace the carpets before putting the property on the market.
Stain and odour removal. If you have pets, smoke, or have lived in the house for a long time, your carpets might have stubborn stains and odours that might turn off potential buyers.
Moving to a new home while preparing your old one for viewings is time-consuming. Employing the services of professional cleaners to take care of the flooring will free up some time you can use to do other stuff.
Improves the overall appearance of the area. Carpets are the most abused furnishing in your home. You might not notice it but the room can look outdated by the condition of the carpet alone. Professional carpet cleaning Brisbane can boost the appearance of the area.
To create a good first impression, it is important to have clean carpets. You can improve the chances of selling your home fast with the help of a carpet cleaning Brisbane company. For professional carpet cleaning Brisbane, contact Sun Dry Carpet Cleaning today! We can provide a free quote for your home. We are also experts in pest control.
Contact The Professional Rug Cleaning Experts At Sun Dry
Are you looking for free rug cleaning estimates for your home or business anywhere in & around the Brisbane Metro Area? We provide Free quotes for rug cleaning and pest control. Make your Booking Enquiry Now! or call (07) 3889 0300
https://sundry.com.au/wp-content/uploads/How-Carpet-Cleaning-Brisbane-Can-Help-You-Sell-Your-Home.jpg
360
600
procloud
https://sundry.com.au/wp-content/uploads/SUNDRY-carpet-cleaning-pest-control-rtm.png
procloud
2018-12-24 08:00:04
2021-12-17 07:02:35
How Carpet Cleaning Brisbane Can Help You Sell Your Home