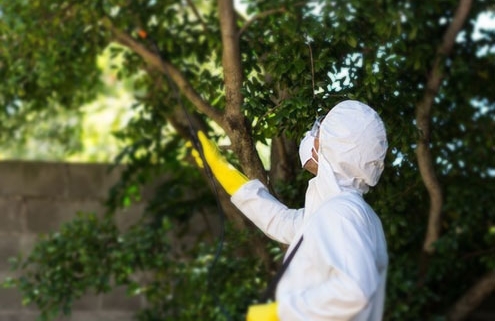 With the weather warming up, you may be wondering when the best time is for pest control in Brisbane and Queensland.
In this article, we'll discuss if there is a better time for pest control in Brisbane, if it's something you can do yourself, and why having your pest control services regularly scheduled is a good option. We'll also touch on where to go when you want quality pest control completed by professionals.
Is There a "Best Time" for Pest Control?
Yes, if you live in Brisbane and Queensland, the best time for pest control is in the cooler months.
If you want to really get ahead of the game, consider arranging for your pest control service sometime between July and August. However, you can get away with scheduling pest control in September and October. This will deter insects and other pests from your property before summer, when they are most active.
Can You Do Pest Control Yourself?
The answer to this question is not as straightforward as it may seem. Of course, there are numerous products on the market that promote pest control and eradicating pests from your home. But just because you can do something about pests yourself, doesn't actually mean you should.
Many of the pest control products you buy from the hardware store aren't anywhere near as long lasting as those used by our professionals at Sun Dry. And often, you don't really know what's in your store-bought products, which may cause a huge mess around your home.
That's why, at the end of the day, we recommend consulting an expert for all your pest control services.
Scheduling Your Pest Control Service
While most pest control experts recommend the advice we have listed above when organising pest control, this is not the case if you've organised a regular schedule.
Many of our clients enjoy the benefits of scheduled maintenance for pest control services, which are required yearly from the date of your initial service.
When to Contact Sun Dry
When you're looking for a professional, no-nonsense pest control service, Sun Dry should be your first point of contact. We're prompt and professional, always working to improve our knowledge and training wherever possible.
To ensure you're getting the best pest control service, book with our team at Sun Dry today.
https://sundry.com.au/wp-content/uploads/5-Reasons-Why-You-Should-Hire-a-Pest-Control-Brisbane-Expert-1.jpg
400
495
Sundry
https://sundry.com.au/wp-content/uploads/SUNDRY-carpet-cleaning-pest-control-rtm.png
Sundry
2022-10-09 08:56:43
2022-11-09 09:01:31
When is the Best Time for Pest Control in Brisbane?