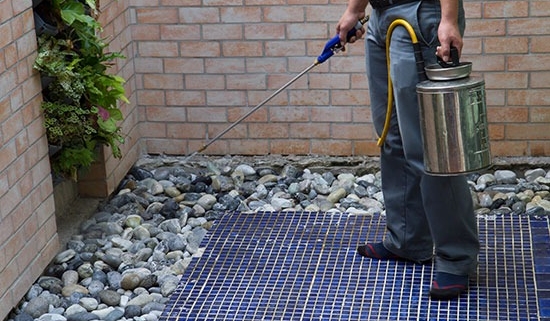 If you're due for a pest control service – or have recently had one – you might be wondering how long they last. In this article, we'll tell you.
Pest control is something that many home owners and business owners struggle with from time to time, particularly in warmer climates or seasons where pests are more active and likely to infringe on your day-to-day living or operations.
How Long Does Professional Pest Control Last?
How long pest control lasts is an interesting question because it does depend on a number of factors, which we will discuss further on in this article. On average, however, your professional pest control can last anywhere from a couple of weeks to a few months.
Does the Type of Treatment You Get Influence How Long Pest Control Services Last?
Yes, one of the things you will need to consider when working out how long your pest control service will last is the type of treatment you choose. There are several types of pest control services you can choose from. Here, we'll go through each one and discuss how long they will last in your home or office.
Pest Control for Ants
Pest control for ants is one of the most common reasons why our clients call us. While they may seem fairly harmless aside from the odd bite or too, an uncontrolled infestation can lead to major problems such as food contamination and increase of disease and infections.
Generally speaking, most pest control for ants lasts anywhere between 3 – 6 months, though this will depend on the severity of the initial problem and whether your pest control expert requires multiple visits to fix the problem.
Pest Control for Termites & Woodborers
Termites and wood borers can become a major issue for Queensland home and business owners, especially from a structural standpoint. If you choose to ignore the problem, you risk the structural integrity of your property, which may affect resale value or even quality of life later on as the building becomes more and more inhabitable.
Liquid treatments for termites and wood borers – such as those we use at Sun Dry – are fairly long lasting and have the potential to last up to five years between treatments.
Pest Control for Cockroaches
We all know how annoying cockroaches can be, especially in Queensland climates, where hot weather and intense Summer conditions can make infestations worse.
On average, a professional pest control treatment for cockroaches can last up to 6 weeks, depending on the size of the infestation.
Pest Control For Bed Bugs
While bed bugs don't really do any structural damage, there's no denying that they are a problem in terms of daily living and quality of life if left unresolved.
The good thing about bed bug treatments is that if the problem is contained, and mitigated with pest control by professionals, it can last forever. But, you do need to be careful and locate the main source of the issue for any pest control treatment to be 100% effective.
Can You Perform Pest Control Yourself?
There are, indeed, many DIY or at-home products on the market, all of which promote taking care of pest control yourself. But as pest control experts, we don't put much stock in these solutions. If you really want to take care of the situation and keep your family or co-workers safe from pests, you need to seek professional assistance.
When to Call the Professionals
If you have a pest control issue – or you simply want to get ahead and protect your home and office from potential infestations – you need to speak to the experts. At Sun Dry, our skillful, qualified team members have years of experience and a reputation that speaks for itself.
We know the pest control industry like the back of our hands and will work with you to provide a quality, reliable service that will truly take control of the situation.
If it's time for your pest control service, contact our qualified professionals at Sun Dry today.
https://sundry.com.au/wp-content/uploads/Common-Questions-About-Pest-Control-Brisbane-Residents-Ask.jpg
367
550
Sundry
https://sundry.com.au/wp-content/uploads/SUNDRY-carpet-cleaning-pest-control-rtm.png
Sundry
2022-08-31 15:12:54
2022-08-31 15:12:54
How Long Does Pest Control Last?