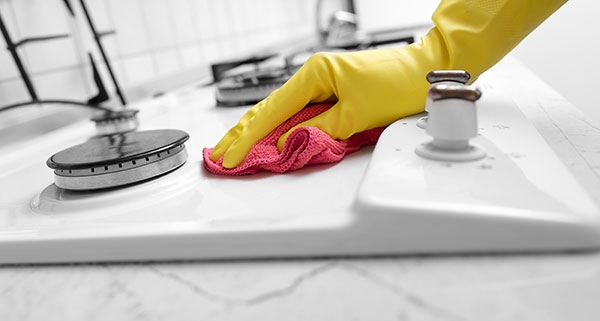 Summertime comes with heat. Excessive heat that makes you want to stay indoors chilled – but you are not the only one looking for a cool place to relax – many household pests are doing the same. Here are some summer tips for pest control that Brisbane residents and businesses use to keep the creepy crawlies away.

1. Keep Your Kitchen Clean
Pests find kitchens very appealing since they offer lots of sources of food. Store leftover food in airtight containers or bags and clean the kitchen table or worktops to rid your kitchen of food particles. Additionally, avoid leaving dirty dishes in the sink overnight.
One of the key tips that our pest control Brisbane technicians share with homeowners and tenants is to keep the entire house, well ventilated and dry so as to ward off unwanted guests.
2. Seal off Entry and Exit Points
Seal off any points that pests may use to gain access to your home, starting with doors and windows. Carefully inspect your home for small holes or cracks and seal them off. Do the same for the exterior of your house and fix any openings that you see at the bottom of the house.
3. Maintain Your Yard
Pests love overgrown grass and bushes and make their nests there. Keep grass short and trim bushes. If you have a garden, it is in your best interest to get in there and remove all the weeds. Our pest control Brisbane experts recommend that you plant herbs like basil, garlic, mint, and onions to help keep pests away.
4. Drain off Standing Water
Standing water is not only a breeding ground for mosquitoes but it will also attract other thirsty pests. Regularly inspect your grounds and drain off any stagnant water you find. Diverting rainwater from the roof and making sure gutters and drains are in good working order, will also reduce the likelihood of standing water gathering. Leaky outdoor AC units may have water collecting at the bottom so be on the lookout for that as well.
5. Wood and Timber
By leaving timber and wood lying near your house, you can be providing a breeding ground for termites. Piles of timber also make for a warm and 'cosy' nest perfect for rodents and snakes. If you need to store any wood you should do so no less than five feet away from your house and try to keep the timber raised up off the ground.
6. Use Pest Control Brisbane Services – Contact The Professional Pest Control Experts At Sun Dry
If you are struggling to manage pests at your property, contact Sun Dry today for a free quote. We offer pest control Brisbane residents can trust.
Contact Sun Dry, today email info@sundry.com.au, fill in our contact form, or call Phone: (07) 3889 0300/ Mobile: 0418 888 514 during business hours 6:00 AM – 8:00 PM; 7 Days a Week.
https://sundry.com.au/wp-content/uploads/Summer-Tips-for-Pest-Control-Brisbane-Residents-Can-Use.jpg
401
600
procloud
https://sundry.com.au/wp-content/uploads/SUNDRY-carpet-cleaning-pest-control-rtm.png
procloud
2018-12-12 08:00:47
2021-11-22 09:20:46
Summer Tips for Pest Control Brisbane Residents Can Use