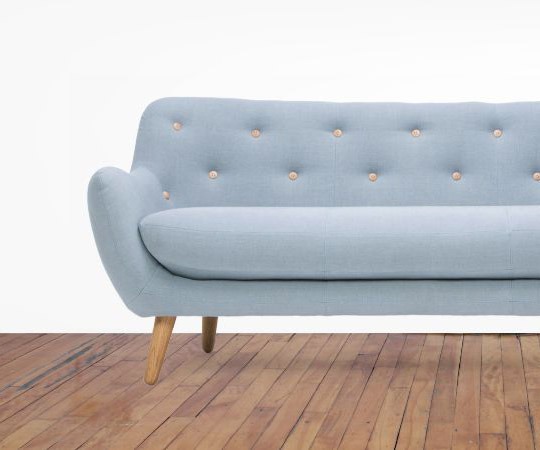 Sofas are prone to dirt and dust. This is because sofas are a common destination for kids and pets. Daily life can transfer dirt and specks of dust to sofas in our homes. Sofas require regular cleaning to ensure proper hygiene. Sun Dry Carpet Cleaning & Pest Control specialises in providing homeowners with professional sofa cleaning all year round.
Simple Sofa Cleaning Methods
It's no fun for homeowners to lounge on dirty sofas. If you desire a clean and fresh sofa in your home, here are several professional tips on sofa cleaning.
Take Preventive Measures
Some sofas can be very hard to clean when dirty, so take preventive measures to keep them fresh and clean. Vacuum the sofa once a month to remove dirt, debris, oil build-up, and more before they become big problems over time. To obtain the best results, avoid drinking and eating on the sofa, which are activities that may leave behind stains.
Vacuum Clean the Sofa
Clean the dirt and debris on your sofa with a hand vacuum or the brush attachment on the vacuum. When vacuuming, extend your hand to the crevices to clean hidden food crumbs, dirt, pet hair, and more.
Wood and Metal Areas Must be Cleaned
Use a solution of warm water and liquid soap to wipe the sofa feet as well as other non-fabric parts of the sofa.
Follow the Directions for the Sofa Fabrics
Look for the tag on the sofa and follow the instructions on how to clean it. The following are the codes that may be found on the labels:
WS – Mild detergent or dry-cleaning detergent with a steam vacuum
S – Only dry cleaning detergent can be used
X – Only vacuum and no water cleaning
W – Water cleaning is allowed.
Stain Removal
There are several ways to remove stains when sofa cleaning, depending on the material used for the sofa.
For fabrics – mix one-quarter cup of vinegar with a three-quarter cup of warm water and a tablespoon of dish detergent in a spray bottle. Spray on the affected part and use a dry, clean towel to blot the stain until it disappears.
For leather – mix half a cup of olive oil with one-quarter of vinegar in a spray bottle and mist the soiled area. Scrub mildly with a soft brush until the stain is no more.
For synthetic leather – mix a cup of warm water, half cup of vinegar, and half a tablespoon of liquid dish detergent in a spray bottle. Mist the affected part and scrub with a soft cloth until the stain disappears.
Dry out the sofa
After the stain removal, use a clean cloth to blot up excess water on your sofa. Dry the sofa by air, fan, or sunlight and your sofa will be as new as ever.
Get Professional Help – Contact Sun Dry Lounge Cleaners Brisbane
While the above tips are useful for DIY options, for the best quality sofa cleaning results, you should consult a professional. Sun Dry Carpet Cleaning & Pest Control Brisbane offers professional services in sofa cleaning, so give us a call.
Contact Sun Dry today email info@sundry.com.au, fill in our contact form, or call Phone: (07) 3889 0300/ Mobile: 0418 888 514 during business hours 6:00 AM – 8:00 PM; 7 Days a Week.
https://sundry.com.au/wp-content/uploads/sofa-cleaning-sundry-brisbane.jpg
450
540
procloud
https://sundry.com.au/wp-content/uploads/SUNDRY-carpet-cleaning-pest-control-rtm.png
procloud
2018-06-13 14:00:56
2019-02-08 13:47:59
Professional Sofa Cleaning 101