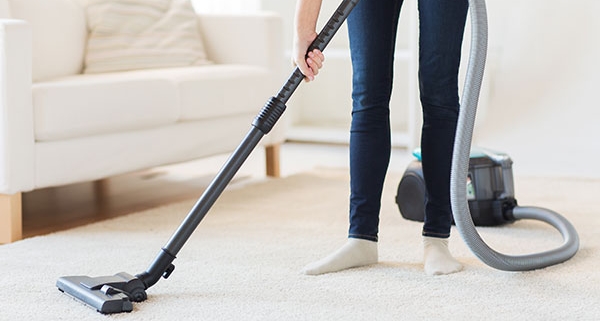 Regular professional rug cleaning will help maintain appearance and prolong your rug's lifespan. An area rug is the focal point of the room. Its pattern, texture, size, colour, and shape complement the other items within a space, but it can also detract from an area if the rug is tired and worn looking. Cleaning the rug regularly will help retain its durability and appearance over time.
The Importance of Rug Cleaning
Rugs accumulate dirt, pet hair, dust, food particles, and other allergens. Dirty rugs can be breeding grounds for bacteria, germs, and small bugs that can harm the health of your family and pets.
Stains, loose dirt, pollen, liquid spills, and other debris get trapped in rugs over time. When left ignored, they can also lead to permanent damage to the rug.
Basic Rug Cleaning Tips
A simple carpet stain remover bought from the store may not be enough to properly clean your rug. Here are some things you can do to keep your rug looking its best.
Vacuuming – Just like your carpets, it is important to vacuum your rug regularly to prevent dust and dirt from accumulating in it.
Brush out pet hair – There are times when you can get pet hair left behind after vacuuming the rug. You can use a stiff brush to get rid of the pet hair.
Shake small rugs – If you have a small area rug, you can take it outside and shake it to get rid of dirt and debris.
Turn rugs – Sunlight and foot traffic can put stress on rugs. If your rug is reversible make sure you turn them, or rotate them, at least once a year to even out the wear.
Deep Cleaning Rugs
There are instances in which a store-bought carpet stain remover can't get rid of persistent stains. You will need to deep clean the rug to remove all the dirt and grime from it.
The first thing you need to do is consult the labels of rugs to find out whether they should be laundered, spot-cleaned, or dry-cleaned. When drying wet rugs, use a clothes-drying rack or a slatted picnic table. Avoid hanging them over a single clothesline because it can alter the shape.
You should deep clean rugs once a year. When using cleaning solutions for the first time, test them on a small area first to determine if it is compatible with the material. It is important to make sure the rug is completely dry before putting it back into place.
Professional Rug Cleaning – Contact The Professional Rug Cleaning Experts At Sun Dry
Regular rug cleaning is vital in maintaining a rug's appearance, as well as prolonging its lifespan. If you want your rugs to be cleaner and last longer, allow professionals to do it for you. Expert cleaners know how to handle all types of rugs and make sure they remain in good condition.
When it comes to rug cleaning in Brisbane, you can trust Sun Dry Carpet Cleaning and Pest Control Service. Contact us today to learn more about the services we have to offer.
Are you looking for free rug cleaning estimates for your home or business anywhere in & around the Brisbane Metro Area? We provide Free quotes for rug cleaning and pest control. Make your Booking Enquiry Now! or call (07) 3889 0300
https://sundry.com.au/wp-content/uploads/Basic-Rug-Cleaning-and-Maintenance-Tips-for-Homeowners.jpg
400
600
procloud
https://sundry.com.au/wp-content/uploads/SUNDRY-carpet-cleaning-pest-control-rtm.png
procloud
2019-01-09 08:00:26
2021-11-22 09:09:10
Basic Rug Cleaning and Maintenance Tips for Homeowners