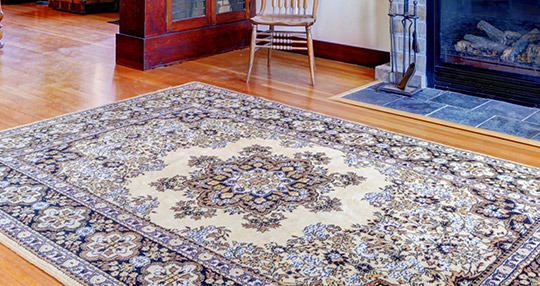 Are you interested in some of the best, professional rug cleaning Brisbane has to offer? Sun Dry Carpet Cleaning & Pest Control offers affordable cleaning services to domestic and commercial customers. We offer premium rug washing for all kinds of rugs, including tailor-made rugs, Persian rugs, Chinese rugs, Turkish rugs, Oriental rugs, shag rugs, and more.
Our Professional Rug Cleaning Brisbane Techniques
We offer specialised rug cleaning techniques, so you can get maximum use of your rugs and also preserve the beautiful appearance your rug offers. Here are some of the rug cleaning techniques we offer.
Use of Specially Developed Chemicals
In order to deliver the best service in rug cleaning, we use specially designed chemicals that are specific to the task at hand. There are different chemicals for different stains, such as the likes of Herston, which can only be used with an industrial type of vacuum cleaner that has rotating brushes. These types of chemicals cannot be used at home but are great for professional cleaning. They help to dislodge deep stains without damaging the rug fibres and, as a result, allow them to be vacuumed easily.
Use of Vacuum Cleaners
We offer the use of sophisticated vacuum cleaners. Our vacuum cleaners work in such a way that most of the embedded dirt and dust in a rug are collected. We use a variety of vacuum cleaners for different kinds of rugs. As a result, we offer some of the best rug cleaning Brisbane has to offer today.
Use of Steam Cleaning
Another way we professionally clean stains out of your rug is through steam cleaning. This process requires hot water and detergent to be sprayed directly onto the carpet to loosen the dirt and other debris. We then suck up or extract the dirty water at high pressure. After extraction, we do a proper rinsing to remove any lingering detergent. This process is one of the most effective cleaning methods we offer as it removes allergens and dirt.
Dry Powder Cleaning Usage
This method is often called the host system. It requires a mixture of soft, natural cleaning product with a small amount of water, safe to use solvent, and detergent. We sprinkle the mixture onto the rug to create clumps. The clumps dissolve and act as microsponges to absorb the dirt. The clumps are then vacuumed out to restore the original rug appearance.
Need a Rug Cleaned? Then Call us Now for Expert Advice
Sun Dry Carpet Cleaning & Pest Control offers a variety of professional rug cleaning techniques. We use our experience to determine the method needed to clean and preserve the rug's beautiful appearance. Contact us for professional rug cleaning Brisbane.
Contact Sun Dry today – email info@sundry.com.au, fill in our contact form, or call Phone: (07) 3889 0300/ Mobile: 0418 888 514 during business hours 6:00 AM – 8:00 PM; 7 Days a Week.

https://sundry.com.au/wp-content/uploads/professional-rug-cleaning-brisbane.jpg
286
540
procloud
https://sundry.com.au/wp-content/uploads/SUNDRY-carpet-cleaning-pest-control-rtm.png
procloud
2018-07-08 09:00:11
2019-02-08 12:50:20
Professional Rug Cleaning Brisbane