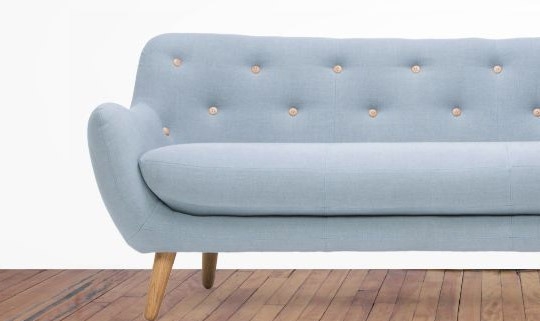 As professional upholstery and leather cleaners, we're often asked for our tips on how to maintain your upholstery furniture.
In this article, we'll provide you with all the information you need to know. We'll also provide you with advice on how often you should have your furniture cleaned professionally and when to contact the experts at Sun Dry.
Tips for Cleaning & Maintaining Upholstery
There are several ways in which you can clean and maintain your upholstery furniture between professional cleaning services. In this section, we'll discuss some of the most effective tips and tricks we have to offer.
Vacuuming & Dusting Regularly
Vacuuming and dusting your furniture regularly is a good way to ensure you maintain the integrity of the materials between professional cleans.
Wipe Clean
Like dusting and vacuuming, wiping upholstery over with a damp cloth will help maintain the furniture and keep it clean. If you choose to do this it's important to remember that leather and upholstery don't mix well with water. As such, you should only use a damp cloth, with the least amount of water you can.
Remove or Blot Stains
When it comes to furniture care, you need to ensure you remove or blot stains as soon as they appear. If trying to remove a stain that has been there for a while, use a soap and water mixture to form a kind of paste (using one part water, one part soap). On the other hand, if you're trying to remove a newly formed stain, use a blotting technique to reduce damage.
Prevent Pets & Food on Furniture
One of the best ways to avoid stains is prevention, and a way to do this is by preventing things that stain (such as food and pets) from being anywhere near your furniture. While accidents do happen, it will hopefully reduce the amount of incidental stains you have on your upholstery.
Clean Pillows & Blankets
Dust and germs can build up in pillows and blankets. To avoid transference onto your upholstery, make sure you wash and clean these decorative items on a fairly regular basis.
Avoid Sunlight
Overexposure to sunlight is a fast way to destroy your upholstery, especially if your leather is a highly saturated colour. If you place your furniture in direct sunlight for too long, you risk fading and cracking, which is never a good thing.
Check Manufacturer's Instructions
When cleaning any furniture or upholstery, the best way to ensure you're using the right products and techniques is to check your manufacturer's instructions. They will often have the best advice for how to maintain your furniture.
How Often Should You Have Your Upholstery Cleaned Professionally?
We would suggest that you have your upholstery cleaned professionally at least once or twice a year.
When to Contact the Sun Dry Professionals
If your professional upholstery service is overdue, or you want to ensure you organise a quality clean first time, every time to ensure your furniture lasts as long as it should, you need to speak to the Sun Dry team.
We're experienced, highly skilled, prompt and efficient, committed to providing you with the best service possible when you contact us for upholstery cleaning, carpet cleaning and pest control.
To arrange your next upholstery cleaning service, contact the experienced team at Sun Dry today.
https://sundry.com.au/wp-content/uploads/sofa-cleaning-sundry-brisbane.jpg
450
540
Sundry
https://sundry.com.au/wp-content/uploads/SUNDRY-carpet-cleaning-pest-control-rtm.png
Sundry
2022-11-09 09:20:25
2022-11-09 09:20:25
How to Clean & Maintain Upholstery