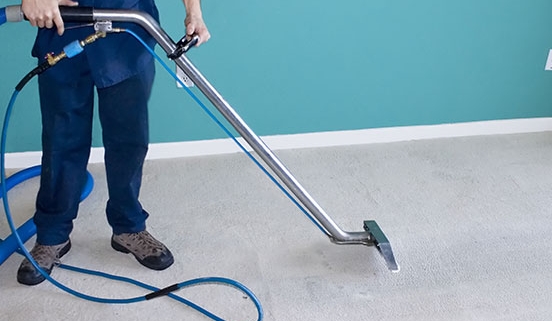 Are you looking into getting your upholstery cleaned professionally, but don't know what you're in for financially? If so, you've come to the right place.
Here, we'll discuss how much you can expect to pay when hiring a professional upholstery cleaning service, the factors that go into estimating a price and why you should choose the team at Sun Dry.
How Much Does a Professional Upholstery Cleaning Service Cost?
The average professional upholstery cleaning service is charged on a piece by piece basis, depending on a number of different factors. Because of this the price you will pay can fluctuate; it might be inexpensive or it could be a couple of hundred dollars.
Size of Furniture
The size of your upholstered furniture is one of the factors professionals like us need to consider when giving you an accurate estimate for cleaning. Understandably, a smaller piece of furniture is likely to be less expensive than something that is more expansive.
Material
Often, the material your furniture is made of – be it leather, fabric, velvet etc – is also something we need to consider. Something that stains easily but is harder to clean will cost more than something that has a simple process or solution.
Vinyl and leather are examples of things that require specialist attention so as to not cause damage to the furniture and provide you with that deep cleaning you're looking for when hiring a company like ours.
Condition
If your upholstery is well looked after, you're likely to pay less than someone with a couch in disrepair. This is because of the processes our cleaners have to follow in order to get your furniture looking ship shape, and the equipment they have to use to do so.
Time
Time is a major factor we need to take into account when estimating the cost of your upholstery job, which means it's something you need to consider when managing your expectations. A job that is intensive and will take longer may cost more than one that can be completed in a short period of time.
Number of Pieces
As we've said previously, upholstery cleaners estimate costs on a piece by piece basis. Therefore, if you have more than one piece in need of cleaning, you can expect to be charged extra for the additional service.
Location & Access
Location and access is also something you have to take into account. If you're outside the usual area to which your professional provides their services, there may be a surcharge for that (though with the number of suburbs Sun Dry works in, this is unlikely to be a problem for you).
Access is another issue. Cleaners have to be able to access the furniture they need to work on. If they have to cart all their equipment up five flights of stairs or have other issues, they may charge more than a job that takes place in a single level house.
The Service You Choose
Often companies offer a base level service and something a bit more deluxe or involved. The service you choose will influence the price you pay.
When to Contact Sun Dry
If you're looking for a professional upholstery cleaning service with reasonable and fair prices, contact the team at Sun Dry. We're professional, prompt, knowledgeable and will provide you with the best service for your upholstery every time.
To arrange your upholstery cleaning service, contact us today.
https://sundry.com.au/wp-content/uploads/Carpet-Cleaning-Brisbane.jpg
500
552
Sundry
https://sundry.com.au/wp-content/uploads/SUNDRY-carpet-cleaning-pest-control-rtm.png
Sundry
2023-03-10 11:30:52
2023-03-10 11:34:10
How Much Does Professional Upholstery Cleaning Cost?